01. Who are Zym
Zym are a sister company of Zymplify.  They are providers of simple but powerful marketing solutions for marketing professionals and small businesses. 
Using the latest technologies they have developed a Cloud Marketing platform that gives access to a personalised, integrated digital toolbox. Making digital marketing easier and more powerful!
03. The Rebrand
A full brand guidelines document has been produced to ensure both internal personnel and external designers/marketers use the brand correctly.
Logo
Zym asked me to create a new logo for their rapidly expanding company, for use in a variety of print and digital applications. My proposed strategy addressed both their future and existing audiences, and centred around the theme of simplicity. The solution was to create a stand alone wordmark with flowing curved letters and rounded edges.
Branding
A brand identity toolkit was created to ensure correct usage of the logo, colour/gradient palette, typography, photography, graphic elements and correct usage of how all these assets can be brought together across various media to give a cohesive brand.
Iconography
A full suite of icons were designed for use on the website and the software itself. Each icon represents a feature of the software, is colour coded and designed with flow and simplicity in mind.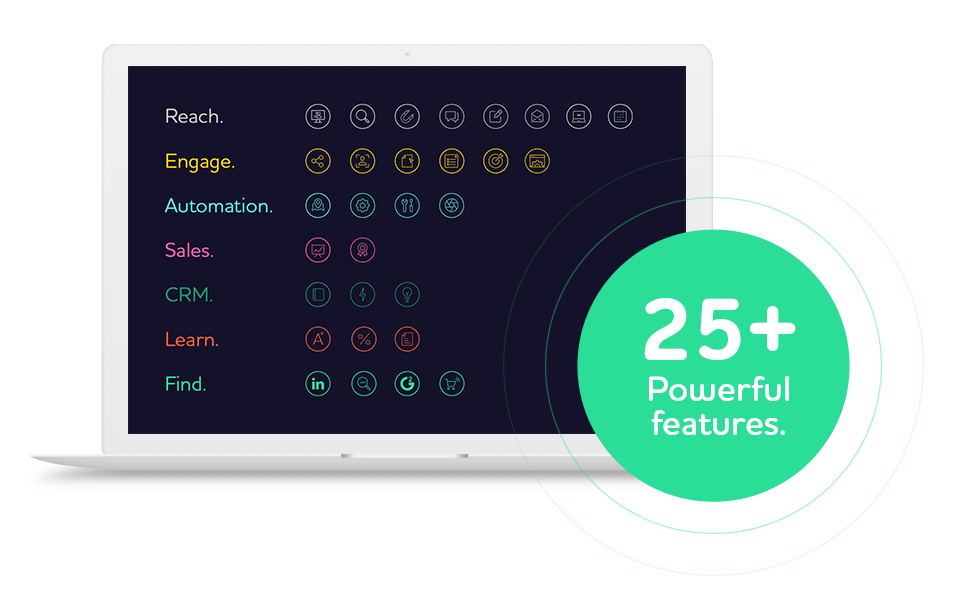 04. Digital solutions
Social media and website assets were created to ensure the branding continued across a wide range of digital platforms. Templates were supplied so the company can maintain consistency in house.